Orthodontics
Orthodontics is the first specialty of dentistry that specializes in treating patients with improper positioning of teeth when the mouth is closed (malocclusion), which results in an improper bite.
Crooked teeth and teeth that do not fit together correctly are harder to keep clean, are at risk of being lost early due to tooth decay and periodontal disease. Teeth that are crooked or not in the right place can also detract from one's appearance.
A specialist in this field is called an orthodontist. Orthodontists receive two or more years of education beyond their four years in dental school in an ADA-approved orthodontic training program. An orthodontist uses a range of medical dental devices to help in:
Closing wide gaps between the teeth
Straightening crooked teeth
To improve speech or eating (oral function)
To improve the long-term health of gums and teeth
To prevent long-term excessive wear or trauma (of the teeth)
Treating an improper bite
at least until your jawbone and gums have had time to stabilize around your newly-aligned teeth. Many orthodontists recommend that children and teenagers wear their retainers until their early or mid-20s – until all the permanent teeth have come in and the jaw stops growing.
Invisalign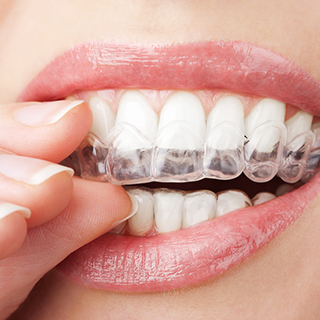 The Invisalign procedure has been around for more than two decades now and has helped millions of teens shape their smile …