Dental Dentures
Dentures, also known as false teeth, are removable replacement for missing teeth, and which are supported by surrounding soft and hard tissues of the oral cavity. While dentures take some getting used to, and will never feel exactly the same as one's natural teeth, today's dentures are natural looking and more comfortable than ever.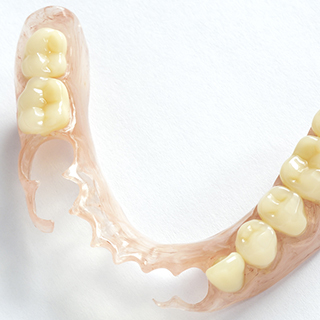 There are two main types of dentures:
Complete dentures
Partial dentures
We will help you choose the type of denture that's best for you based on whether some or all of your teeth are going to be replaced.
Learn More about Dental Crowns
For more information on detures, or to schedule a appointment with Dr. Kanthi, please contact us today.